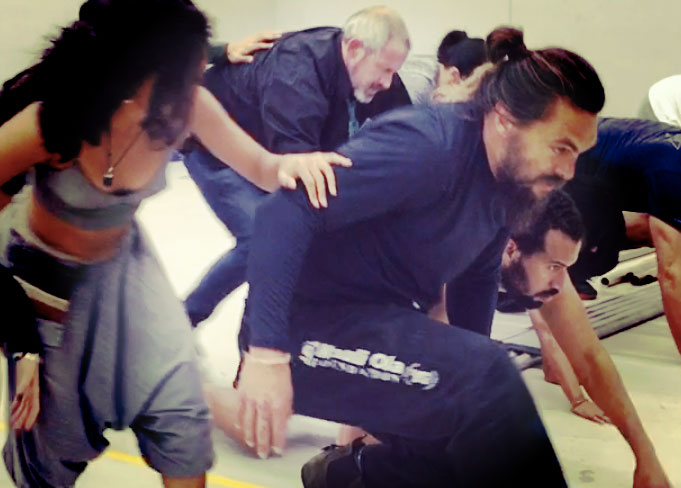 I was hired to work on the first season of this AppleTV Original Series as the Head of the Cultural Design and Movement Choreography Department. I worked in this capacity for a full year.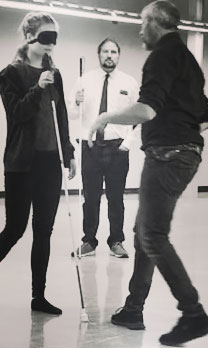 To be able to create a department dedicated to designing the codes of culture and teaching the work that I have discovered in performance and ritual research for 35 years was a dream. I auditioned a team from the local choreographers and began training them in my techniques and practices that I have used in film for 20 years and developing our set of practices for transmission. I brought in master teachers from all over the world to help us find the subtlest of nuances that would be able to be translated to film. The teachers that I brought in included Grotowski method lineage carrier Mario Biagini as well as songwriter Katherine Blake, cultural advisor Retno Tan from Indonesia, and a wilderness trainer for navigating a world now reclaimed by Nature. I worked very closely with the blindness consultant Joe Stretchay, watching as he trained each actor to use the cane and echolocation and witnessed what other senses began to arise from their exploration without sight. The two of us worked directly and constantly to resolve questions proposed by the script and the environment and had a profound collaboration in the pre-production phase of the show. We stood side by side on every day of shooting to maintain the integrity of our findings in research and translate it to each sequence.

My favorite part of the job was working directly with each actor from principal to the furthest background to find the very personal way that they navigated the world.
Working with the incredible talents of Jason Momoa, Sylvia Hoeks, Alfre Woodard, Hera Hilmar,  Christian Camargo and Yadira Guevara-Prip as my collaborators there was a great opportunity to learn about the world through the experience of each actor. 
Each character's other senses in the SEE world have adapted in entirely unique and also deeply embedded cultural ways to navigate the world. Through these explorations I was able to begin to blueprint and  to create the individualized and culturally consistent movement of each tribe.